Join Gone Country Hats in the fight against Cancer!
All of us here at Gone Country have had a personal battle with cancer, or have a loved one who has been affected by cancer. We're raising funds to donate to the American Cancer Society at their annual Cattle Baron's Ball.
You can help! We're offering a revenue enhancer. For every $25 raised, we're going to give a $75 hat to be sold at the Cattle Baron's Ball on September 9th.
That's correct! We're going to 3x every dollar we raise.
You can make A donation of any size and receive
recognition on the Donor board!
The Donor board will be displayed at the Cattle Baron's Ball on September 9th, 2023 in Orlando, Florida, within the Beat Cancer Honky-Tonk Lounge.
Donate $5, $10, $15, $25, $50, or any other dollar amount!

Want to make a bigger donation? Become a sponsor for the Cattle Baron's Ball!
Saturday, September 9, 2023 Rosen Shingle Creek
Gone Country Hats Revenue Enhancer Sponsor $5,000 Investment
PARTNERSHIP
Partnership with the American Cancer Society and ability to co-brand as a Revenue Enhancer Sponsor
EVENT RECOGNITION & BENEFITS
* Logo recognition for your company as the Sponsor of the Gone Country Hats Revenue Enhancer (Example: Gone Country Hats Revenue Enhancer sponsored by YOUR COMPANY NAME) on event website, social media and event day signage.
* Name recognition on event slideshow and evening program.
* 1 Reserved table with priority seating for eight (8) guests.
* Valet parking for you and your guests available after registering and checking in on event day.
* Impact Report to be shared with company leadership and stakeholders.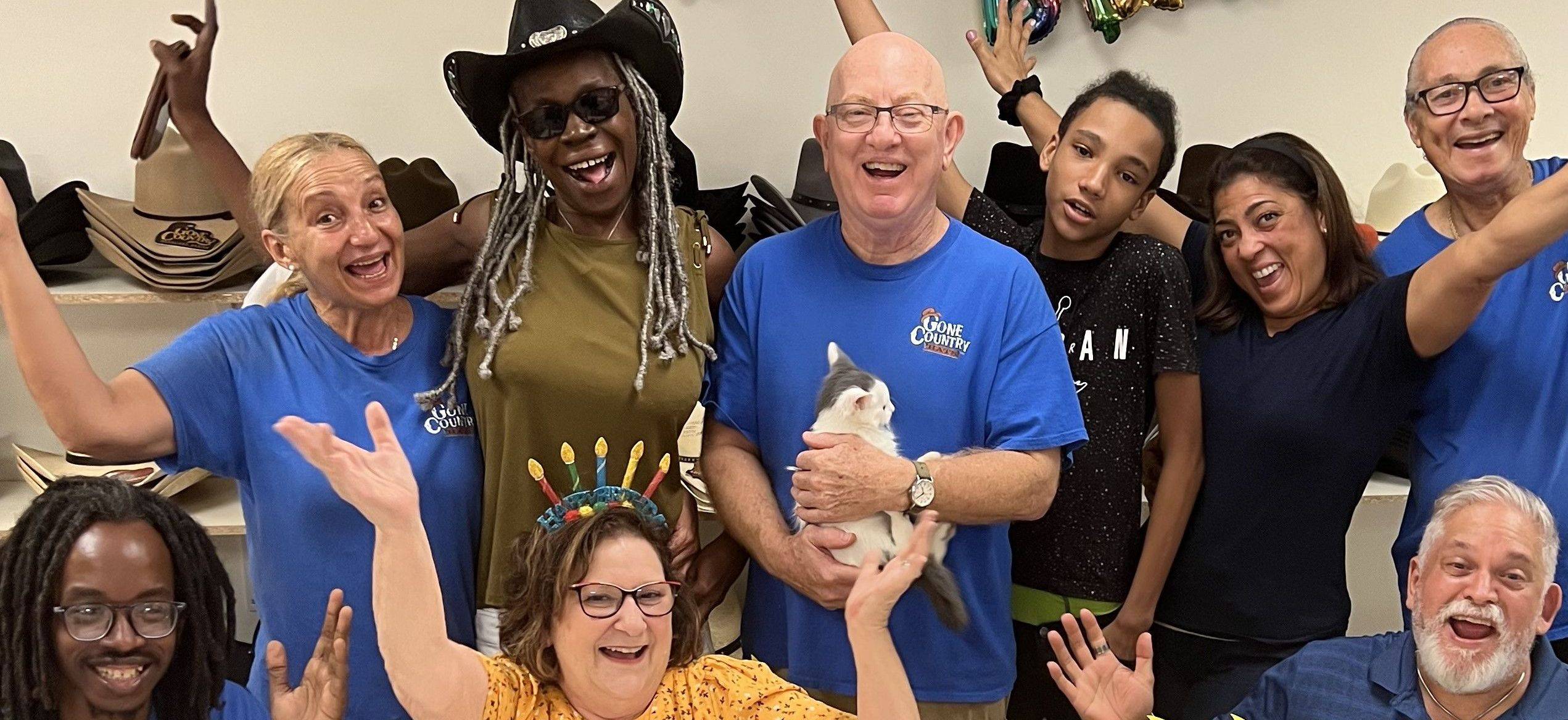 The Gone Country Team and the American Cancer Society thank you for your contribution!