Hat Style Categories
All Gone Country Hats are made to be unisex. Men and Women wear the same styles and the only thing that might designate them masculine or feminine would be the color of the material or the decoration used. But that's a matter of taste and beauty is in the eye of the beholder when it comes to hats.
There are no rules here.
If it appeals to you…wear it.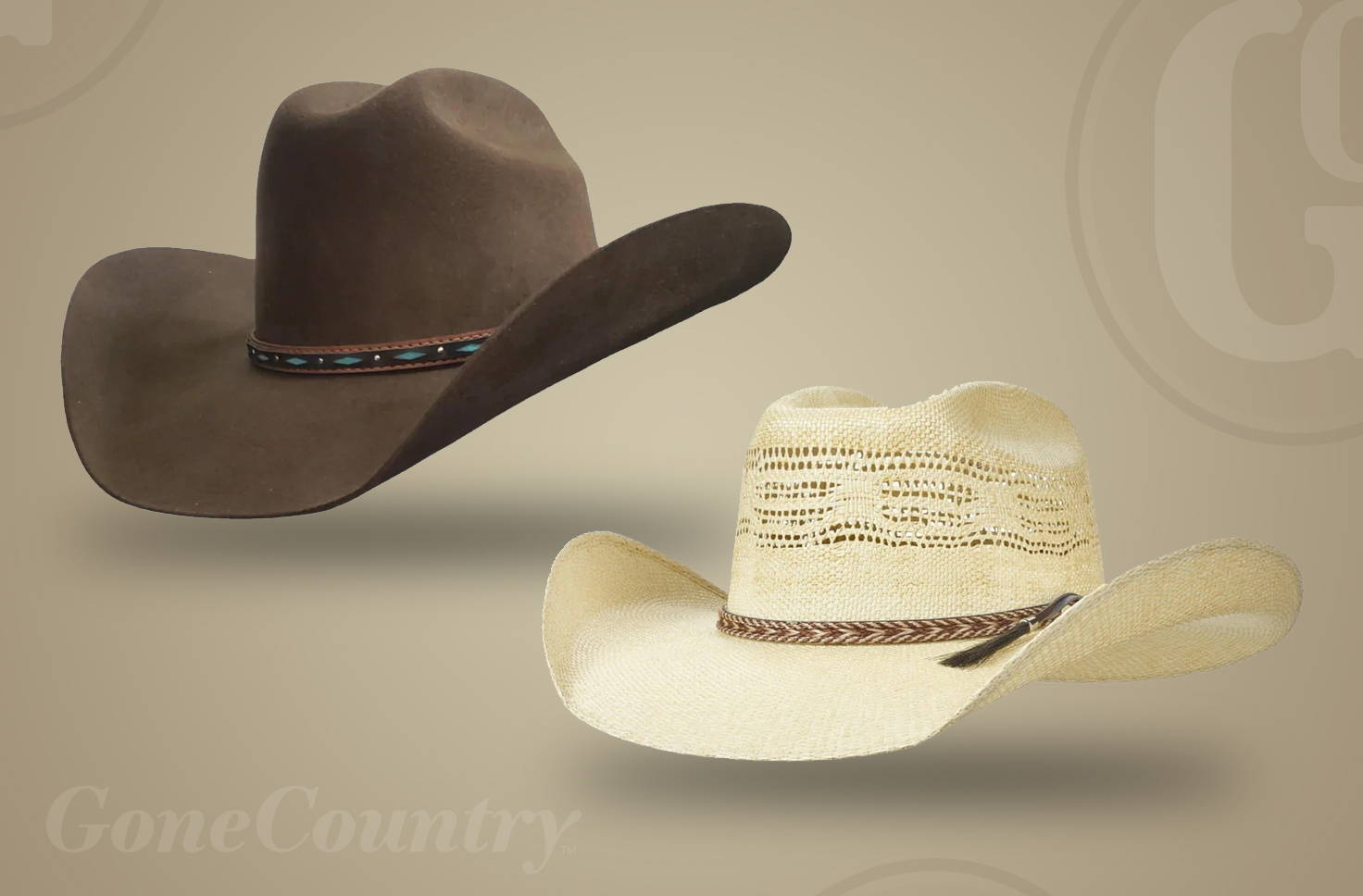 The traditional cowboy style hat will have a brim of approximately 4-4.5 inches and a crown of about 4-4.5 inches. This can vary by style and by hat. This style is best worn by anyone who needs a lot of shade and UV protection. It's great for working outside, whether or not you are an actual cowboy.
A variety of materials can be used for a traditional cowboy hat, including wool or cotton felt, fur, palm leaf, straw and linen. The material will determine the durability, weatherability and perhaps the dressiness of the hat.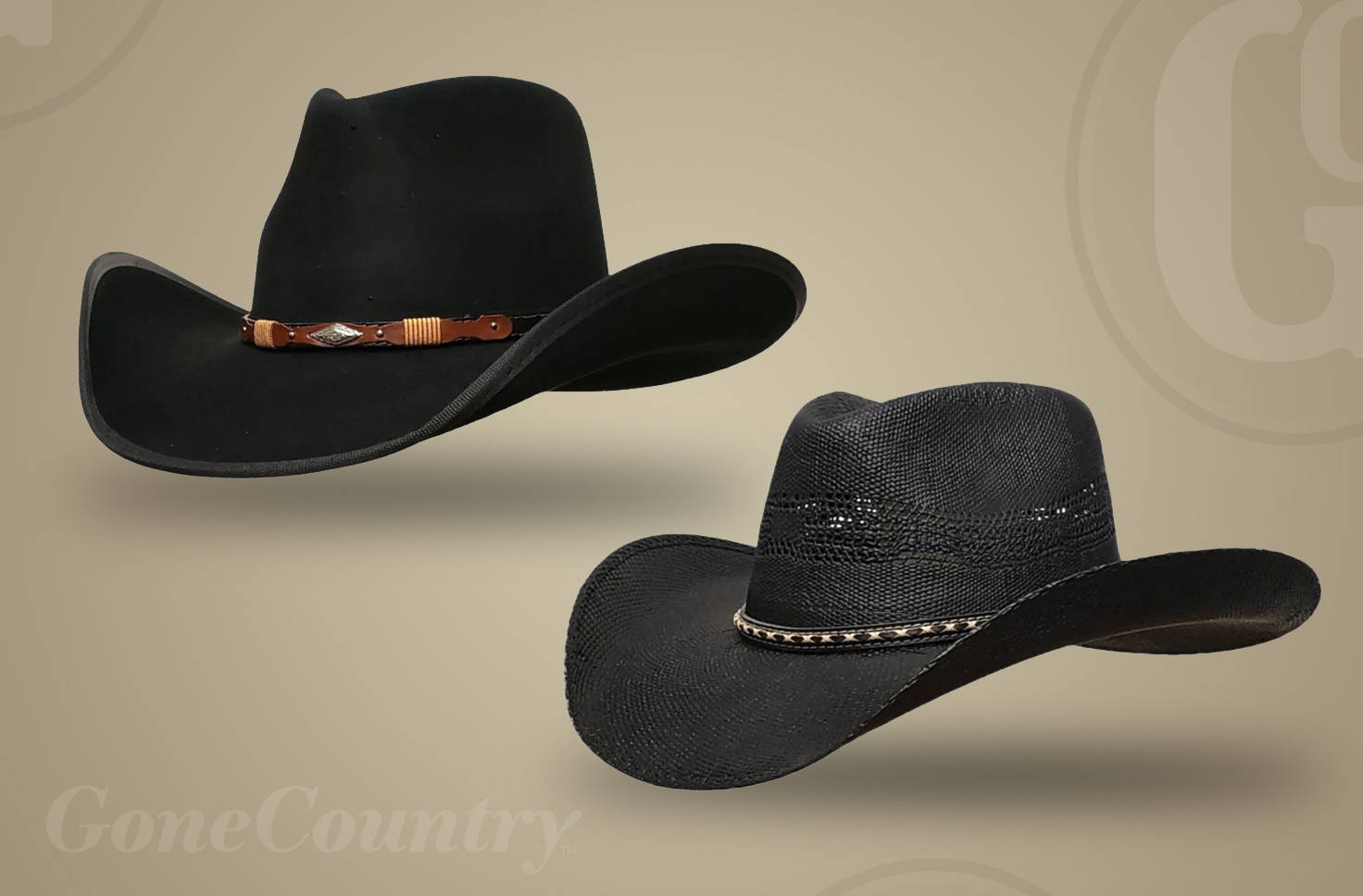 Western fashion hats were worn in the old west and today just as the cowboy styles were. They suit a person who feels dwarfed by a larger brim. Gone Country western fashion hats have a smaller brim – generally about 3-1/2 inch - and approximately a 4 inch crown. They can be made of cotton, wool, fur or blends, loosely woven straws with lots of venting or tightly woven straws. If you are new to wearing western hats or have a narrow face or shoulders, a pinch crown hat would be a good place to start.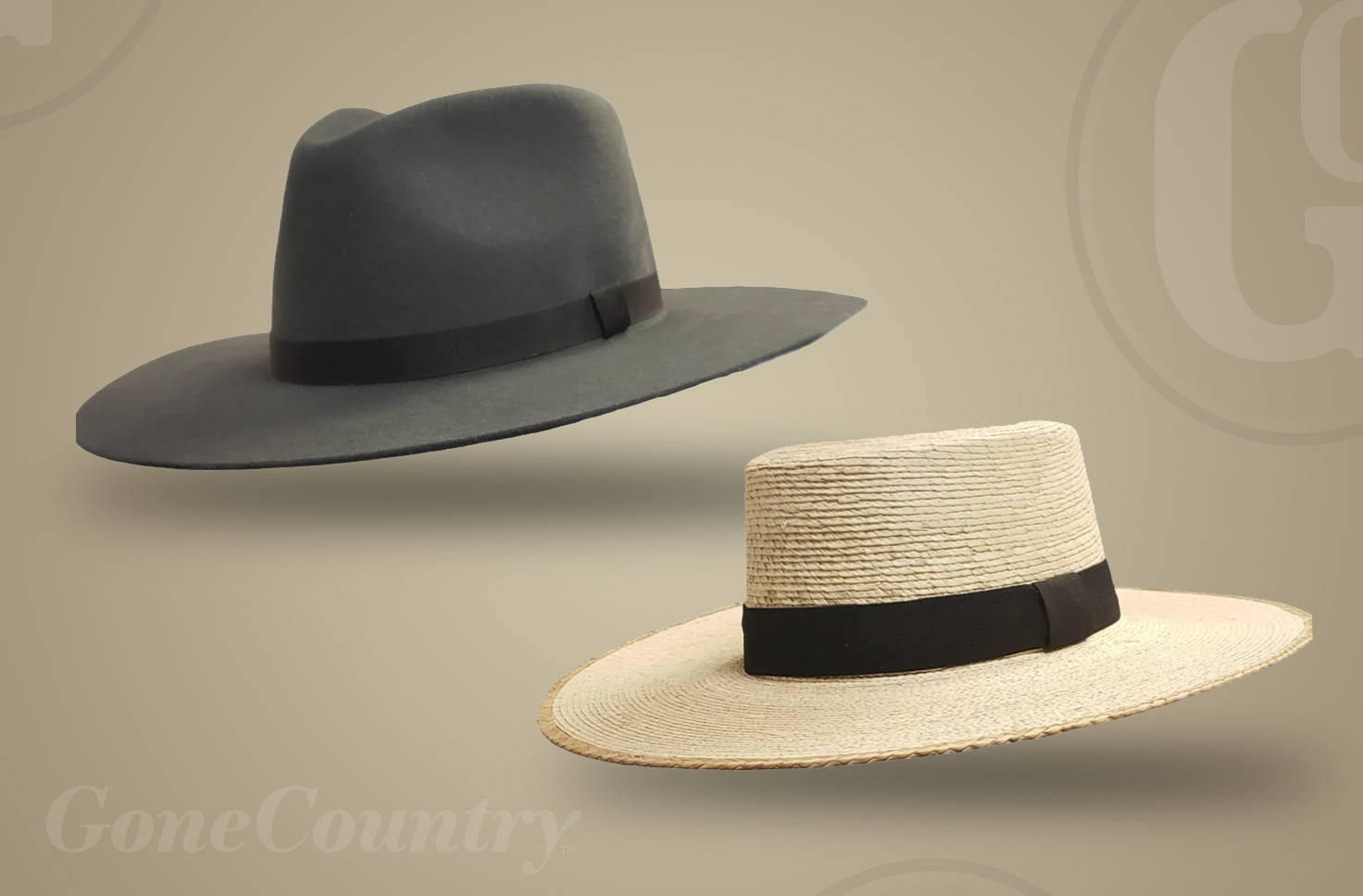 Flat brim hats can be very Western or "outlaw style". They are very in-style and can make quite a statement. They provide excellent protection for your face and ears.
We offer them in faux felt (cotton felt), cashmere-wool blend and straw. These usually have crowns of approximately 4 inch and brims of approximately 3-1/2 inch.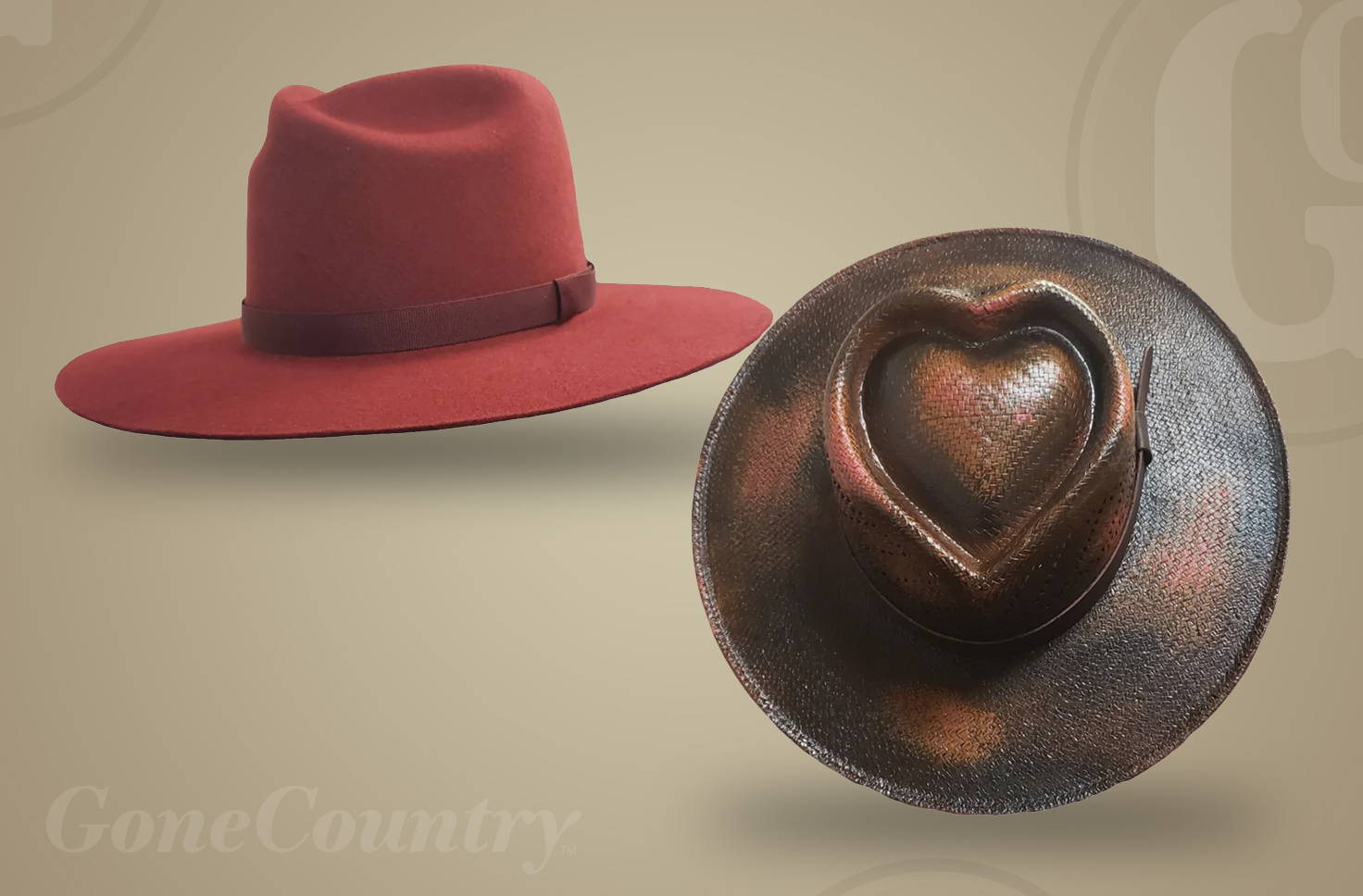 Some hats cross categories and these are great examples of flat brim hats that are not western. Flat hats are the hottest trend now for dressing up or down. The fun crowns on our urban styles make our hats unique and you can wear them with jeans, dresses, suits and everything in between.
They are most popular in felt, but we have some straw hats that are clever and unique. And they provide perfect sun protection too. These have approximately 4 inch crowns and 3 or 3-1/2 inch brims.